We're pleased to offer the following services at Layfield Veterinary Services Princess Anne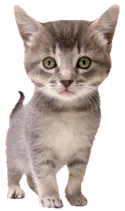 Routine Wellness Exams
In House Laboratory
Digital Radiographs (Xray)
FAST ultrasound
Dentistry
Soft Tissue Surgery
Orthopedic Surgery
---
Appointment

Our appointment book is computerized which allows us to efficiently make appointments for you and your pet. Our receptionists and team will attempt to accommodate all requests to the best of our ability. Emergencies are accepted anytime our clinic is open. If you feel you have an emergency with your pet, please call us or come to the hospital immediately. If possible it is best to call before coming in so that a staff member can advise you on your particular emergency.
---
For after-hours small animal emergencies, we refer our clients to:

Pets ER
402 Punkin Ct
Salisbury, MD 21804
(behind the Exxon across from the DMV on 50 Business East, last road on the right before the Rt 13 S exit)
Phone: 410-543-8400
Website: http://www.petservet.com/
---
For large animal emergencies/referrals (includes horses, ruminants, camelids, pigs):

New Bolton Center Hospital for Large Animals
382 West Street Road
Kennett Square, PA 19348
Phone: 610-444-5800
Website: http://www.vet.upenn.edu/veter...
---
Types of Pets Seen

Because a large number of veterinarians practice at Layfield Veterinary Services Princess Anne, we can care for many types of pets:
Dogs
Cats
Rabbits
Pocket Pets (case by case basis)
Small Farm Animals (for established clients)
Large Farm Animals (case by case basis)
Equine
Call us for more information. Farm Calls and Emergency Farm Calls for established clients.
---
Discounts
Layfield Veterinary Services Princess Anne offers discounted services to local area rescue groups. Pre-approval is required to qualify for the rescue group discounts, please call us for more information.